Handball is a very popular sport in the world. Many young people are passionate about this sport and want to do it. To become a professional handball player, you need to have an exceptional background. In this article you will find some practical tips on how to become a professional handball player.
An idea of what it means to be a handball player
A professional handball player is a sportsman who spends most of his time training and competing on behalf of his club. It is important to understand that a sports career requires a considerable effort which is not given to everyone.
In order to keep a better physical and technical shape, the professional handball player is often in contact with some health agents who take care of his whole body and treat him in case of injuries. Because an injury that is not well looked after can put an end to your dream of becoming a professional handball player.
The professional handball player also has difficulties in managing the relationship between family and career. Because a professional handball player has to travel several times during a season to play matches. At this time, the family may feel neglected. The handball player also has the possibility to referee handball matches during sports events.
How to become a professional handball player?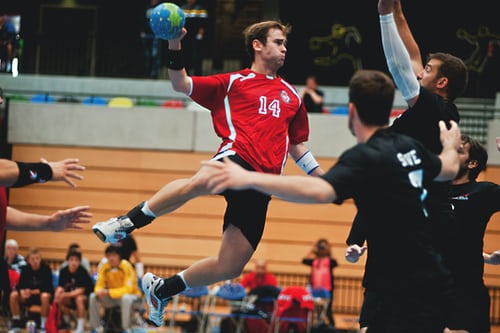 In order to become a real professional handball player, you have to undergo extensive training. And to get trained, you have to join training centres. It is advisable to enter these training centres at the age of 10 or 11 in order to improve your skills before you become an adult. The recommended training centres are those that have both a sports training and a normal academic training. This will enable the individual to cope with the time when perhaps an injury will prevent him from becoming a professional handball player. Apart from training, a handball player must have regular hours of personal training to improve his physical and technical level. He must also listen to the advice of his elders and follow the instruction of his coaches to the letter to improve his level in order to find a place in the best handball clubs.